Changing a Link Destination URL
Changing the destination of URL link is something that is quite often needed. It's such a simple and obvious thing to do, yet most of the link shortening services don't let you do it… Zubbit does!
Well let's say you create a link and share it across multiple channels and then one day in the future you need to change the page your link points to? What do you do? Well, most services don't let you change it so that leaves you in trouble.
But all is not lost as Zubbit will let you change the URL destination of any link you've created and shared and it will just take you seconds to change the destination and all those links you've shared automatically switch over to the new destination, just like magic.
Follow these Simple Steps
1) First select Links on the menu and then press edit on the link you want to alter. You can do this on both Call-to-Action Links and Retargeting Links:

2) Click Edit on the link you want to change the destination URL for:

3) Then all you need to do is change the value of the Destination URL field and click Save: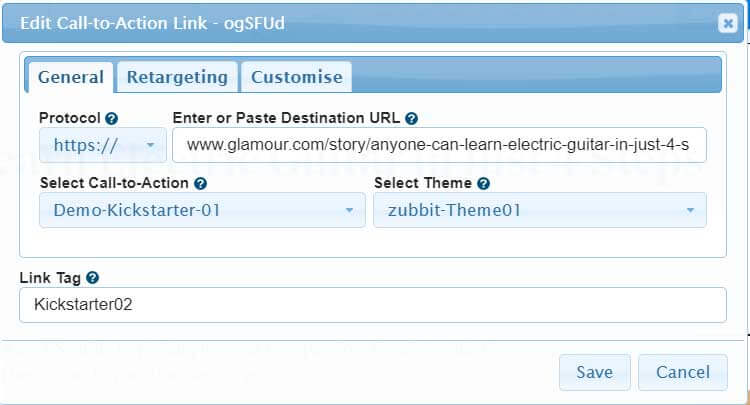 THE DESTINATION IS NOW CHANGED AND ANYONE CLICKING ON THOSE LINKS WILL GO TO THE NEW DESTINATION!
#link
#url