How to Create a Short Link
Zubbit is the No.1 site for creating short links with retargeting pixels as we support more retargeting platforms than nearly every other link shortening platform. On this page, we will tell you exactly how you can create shortened retargeting links.
At present we support Facebook, Twitter, LinkedIn, Instagram, Pinterest, Quora, Google Adwords, Adroll, Citrol, Retargeter, Perfect Audience, Site Scout, Exact Drive, Centro and Choozle retargeting pixels, but if you have another one you want to use then let us know and we will look at adding in support for it fast!
Watch the Video
or Follow these Simple Steps
1) Click on the Menu dropdown and click Zubbit Links in your dashboard: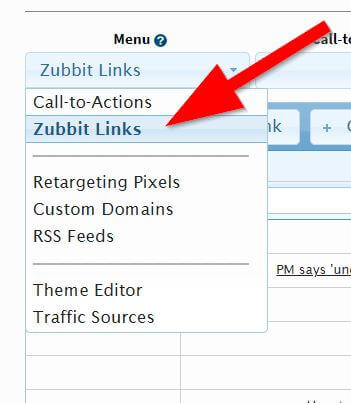 2) Click on the Create Retargeting Link button:


3) Click on the + Create Retargeting Link button to display the Create Retargeting Link dialog box: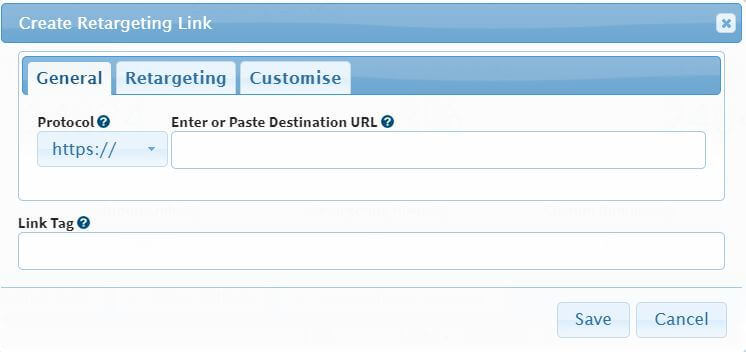 4) Find the URL of the web link/website you want to shorten: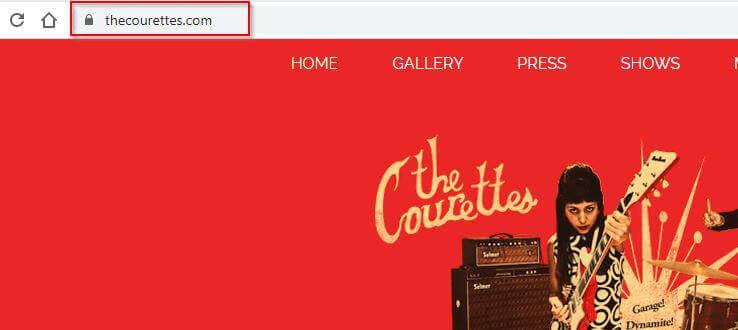 5) Copy and paste your URL into the Destination URL box:


6) Add your retargeting pixels to your Link:
All you need to do is click on the Retargeting tab and add the pixels you want to use from the list on the left and it then adds those pixels to be used on this link. To remove a pixel just click on the pixel on the right-hand side.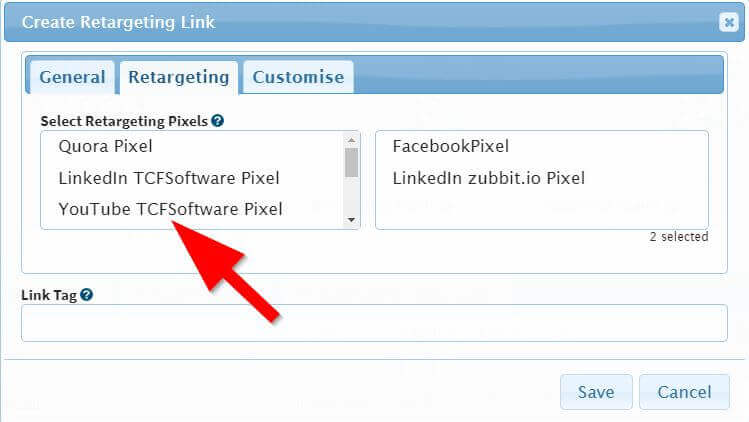 7) Customise your Retargeting Link:You can customise your retargeting link by either using a custom domain you've linked to zubbit or using a custom short link. Just click on the Customise tab and select from any custom domains you've added or enter the short link you'd rather use than the link we auto-generate.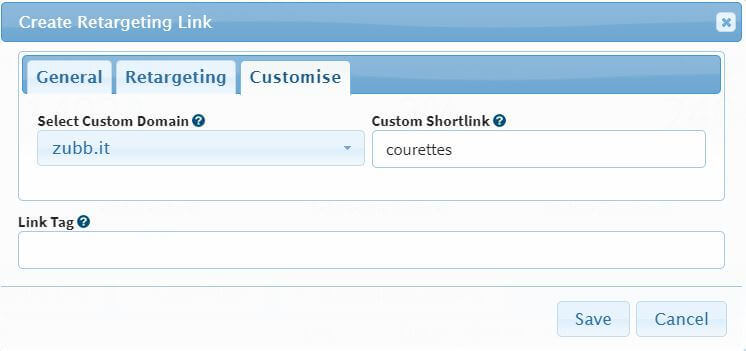 8) Tag your Retargeting Link:Finally, add a tag to your link to help you organise your links in your dashboard. So for example your Tag name could also include a campaign name so you can group all your links for one campaign together:



9) When you're happy just click Save:
10) To use your Retargeting Link, click the Copy button against your link. If you want to test your retaregting link without recording a click in the dashboard then click the Test button:


YOU'RE RETARGETING LINK IS NOW READY TO BE USED
#retargeting