How to Add an Extra Line to Your Call-to-Action Advert
Some times just one line of text on your content on your Zubbit Call-to-Action's just isn't enough. Well unlike virtually every other Link Shortener out there, we've cracked it!
YES….
We've come up with an easy neat way you can add line breaks into your text.
With this neat little trick you can now easily add a line break to any Brand Title, Call-to-Action message or Button Text
To enable this extra line you simply just need to use the tag
<br>
between your two lines of text as shown on the Call-to-Action Tab below: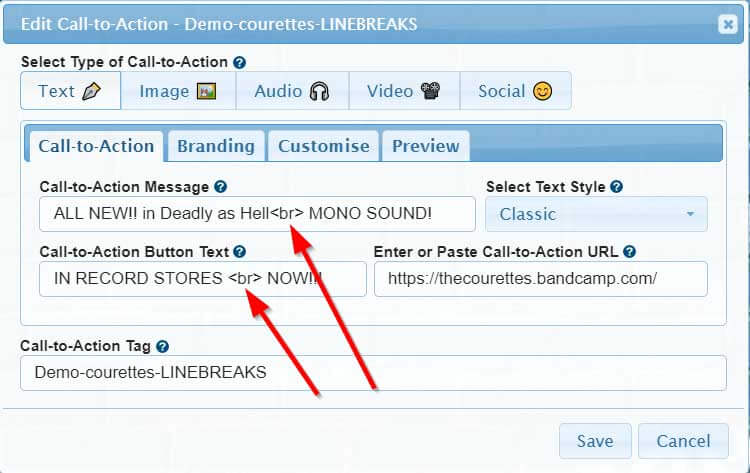 And also on the Branding Tab: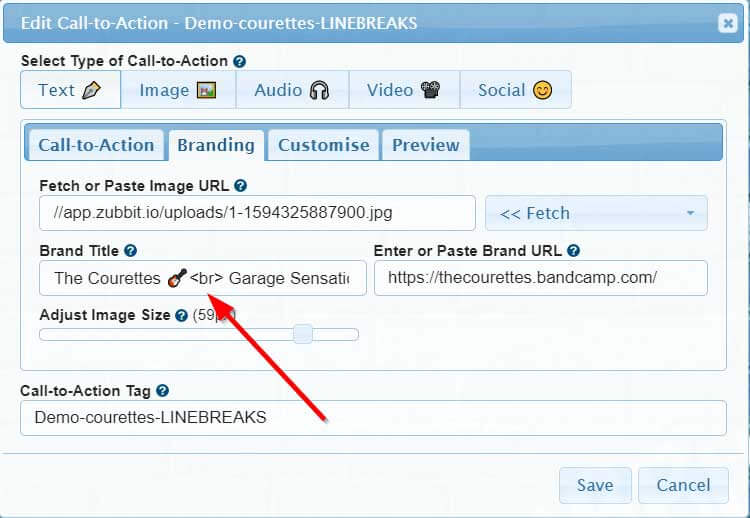 This technique can be used on the following fields:
Brand Title
Call-to-Action Message
Call-to-Action Button Text
This is an example of all three fields using an extra line:

NEAT!
#call-to-action
#line breaks