How to Change the Colour of Your Theme
As part of our really powerful theming engine on Zubbit, we wanted to make it really easy to select the colours to use on each element of your Zubbit themes.
You may or may not know this but we've created three different ways of selecting your colours. The first is to select your colour from our Zubbit Colour Picker as shown below: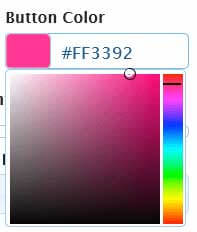 If you know the exact colour hash code you can type it in and the selector will pick that colour for you.
But the third way is that we also support you typing in a colour word, so for example if I type in the word yellow the colour selector changes to yellow: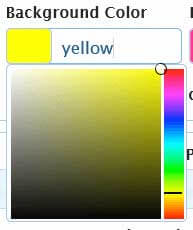 Is that awesome or what?
These are some more examples of different colour words we also support: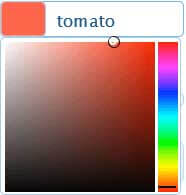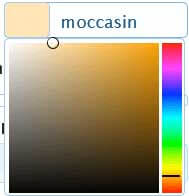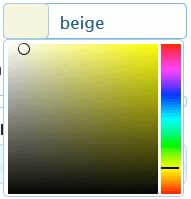 Have some fun with this!
This is a full list of all the different colour words we currently support:
aliceblue, antiquewhite, aqua, aquamarine, azure, beige, bisque, black, blanchedalmond, blue, blueviolet, brown, burlywood, cadetblue, chartreuse, chocolate, coral, cornflowerblue, cornsilk, crimson, cyan, darkblue, darkcyan, darkgoldenrod, darkgray, darkgreen, darkkhaki, darkmagenta, darkolivegreen, darkorange, darkorchid, darkred, darksalmon, darkseagreen, darkslateblue, darkslategray, darkturquoise, darkviolet, deeppink, deepskyblue, dimgray, dodgerblue, firebrick, floralwhite, forestgreen, fuchsia, gainsboro, ghostwhite, gold, goldenrod, gray, green, greenyellow, honeydew, hotpink, indianred, indigo, ivory, khaki, lavender, lavenderblush, lawngreen, lemonchiffon, lightblue, lightcoral, lightcyan, lightgoldenrodyellow, lightgrey, lightgreen, lightpink, lightsalmon, lightseagreen, lightskyblue, lightslategray, lightsteelblue, lightyellow, lime, limegreen, linen, magenta, maroon, mediumaquamarine, mediumblue, mediumorchid, mediumpurple, mediumseagreen, mediumslateblue, mediumspringgreen, mediumturquoise, mediumvioletred, midnightblue, mintcream, mistyrose, moccasin, navajowhite, navy, oldlace, olive, olivedrab, orange, orangered, orchid, palegoldenrod, palegreen, paleturquoise, palevioletred, papayawhip, peachpuff, peru, pink, plum, powderblue, purple, red, rosybrown, royalblue, saddlebrown, salmon, sandybrown, seagreen, seashell, sienna, silver, skyblue, slateblue, slategray, snow, springgreen, steelblue, tan, teal, thistle, tomato, turquoise, violet, wheat, white, whitesmoke, yellow, yellowgreen
#colour
#theme