How to Use a Custom Slug/Shortlink on Your Zubbit Link
A custom short link is great for letting your readers know what they will be connecting too and gives confidence that it's safe to click when they see it shared on social networks. It's also a great way of you organising your Zubbit links.
When you shorten a link on Zubbit by default we generate you a short link which will look something like this:
zubb.it/abc123
On all our link types we offer the ability to change that auto-generated code with a shortlink of your own choosing.
Whether you are generating a short link or creating a call-to-action advert link or even an RSS Feed, we now have a tab called Customise where you can customise your link with either a custom domain or a custom short link.
All you need to do is drop in your custom shortlink and when you click save and generate your Zubbit Link it will now use your custom code: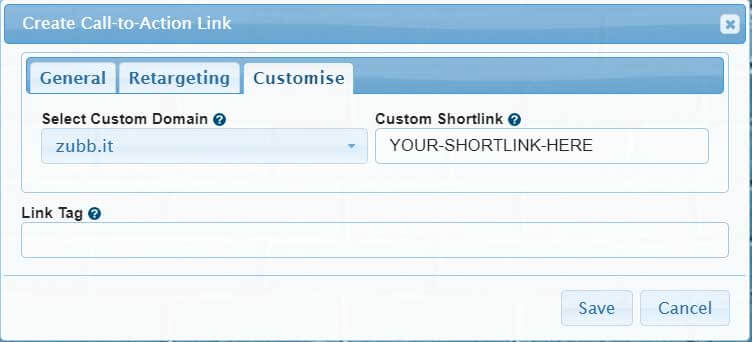 Of course, you can leave this field blank and a shortlink will be automatically assigned by default.
You could put your product, service or offer name in there.
You get the idea!
#shortlink
#slug