The Zubbit Themes Library
Zubbit comes pre-loaded with a great Themes Library of Look and Feels you apply to your call-to-action links.
To show you what they look like we've taken one of our Demonstration Call-to-Actions here for a case study campaign for the Courettes, and have applied each of the Library Themes so you can get a taste of what they each look like.
When you create a call-to-action advert link and select themes then your own themes will get listed first with the theme library ones down the bottom of the list: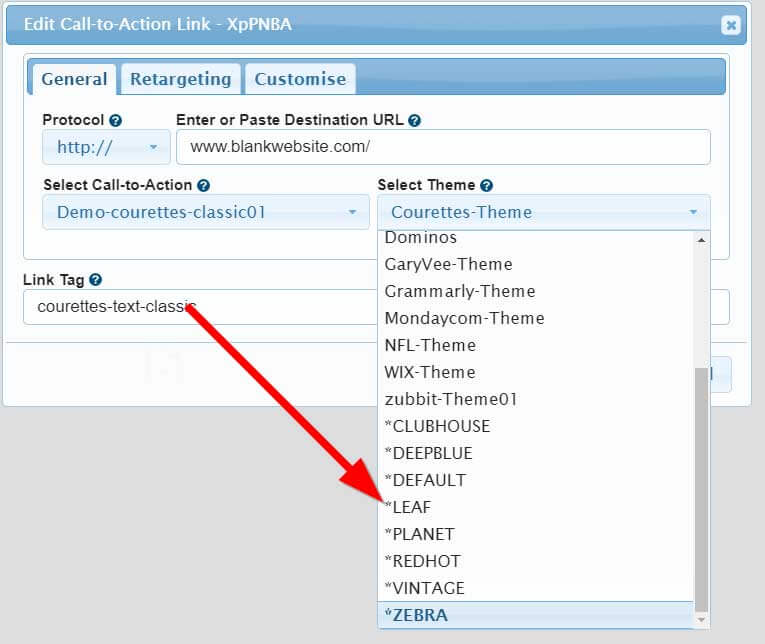 Let's look at those themes!
CLUBHOUSE Theme

DEEPBLUE Theme

DEFAULT Theme
Note: This is our base default theme which is similar to what other platforms offer. But we offer so much more!

LEAF Theme

PLANET Theme

REDHOT Theme

VINTAGE Theme

ZEBRA Theme

#themes library